Product page
Productpage settings can be found under (design > theme editor):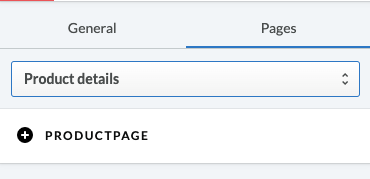 Variants
Select here how you want to display the variants on the product page.
Standard: Use Lightspeed's standard dropdowns. Are you experiencing problems or would you like to use Lightspeed's regular style? Activate this option.
Dropdown: Select this option if you would like to use the dropdowns developed by InStijl Media.
Blocks: Activate this option to show the variants in blocks.
Stock level
Activate this to show the stock level.
Product quantity
By activating this function you can select how many items you want to order on the product page.
Order before
Enter here for what time you can order for next day delivery.
Input: hours:minutes:seconds.
Example: 18:00:00
Product comparison
Enable the product comparison with this.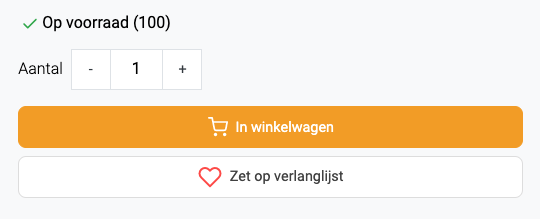 Product usp's
Enter the product usp's here. There are 3 input fields to enter your own USPs here for the product page.