Message Bar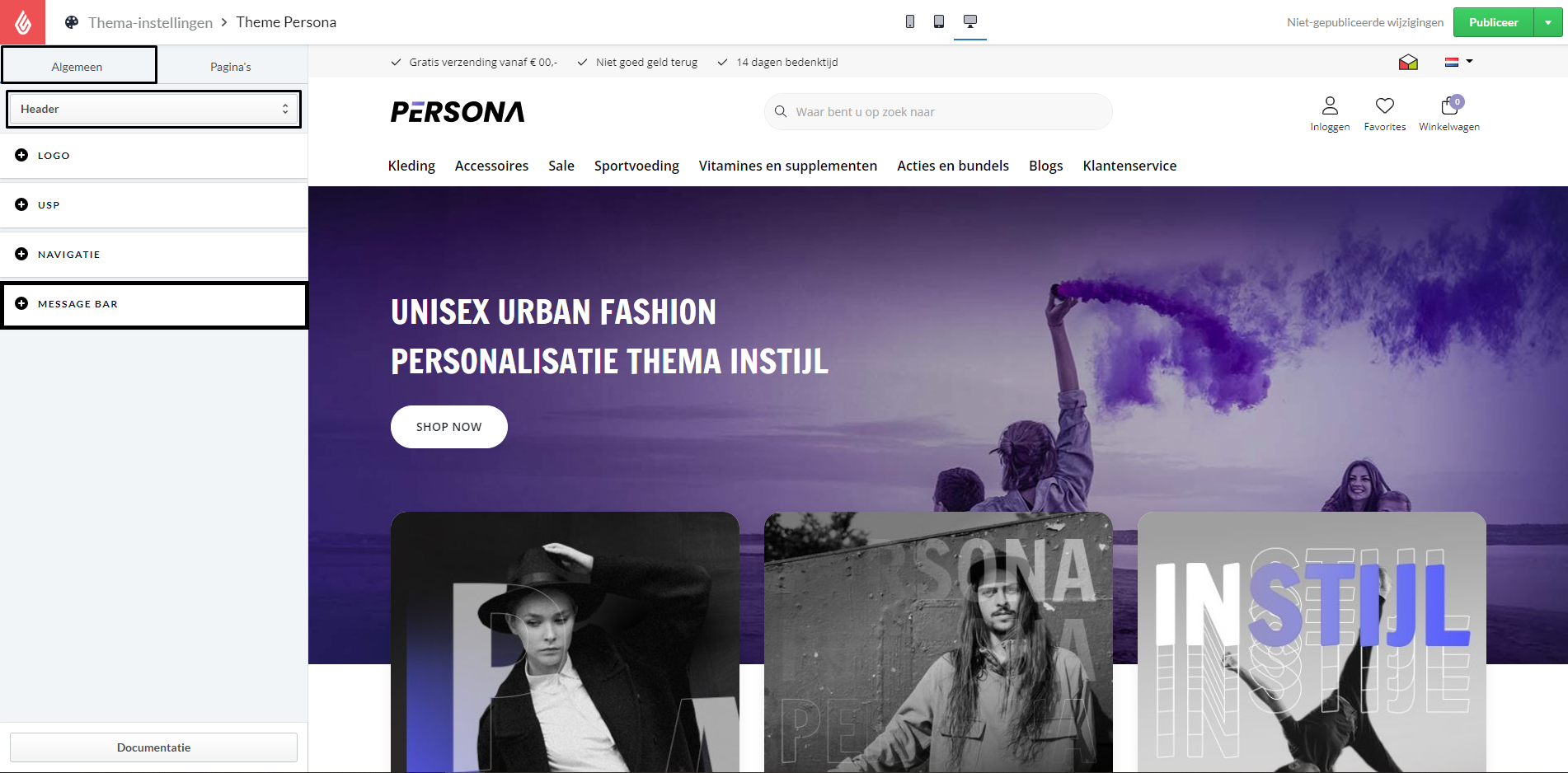 Activate Message Bar
Activate the message bar.
Message bar text
The text in the notification bar will appear at the far top left corner of your eCom store. You can use it to advertise any unique selling points or promotions.
Message bar background color
Define the background color of the notification bar.
Message bar font color
Choose a font color for all the text of the message bar.