Navigation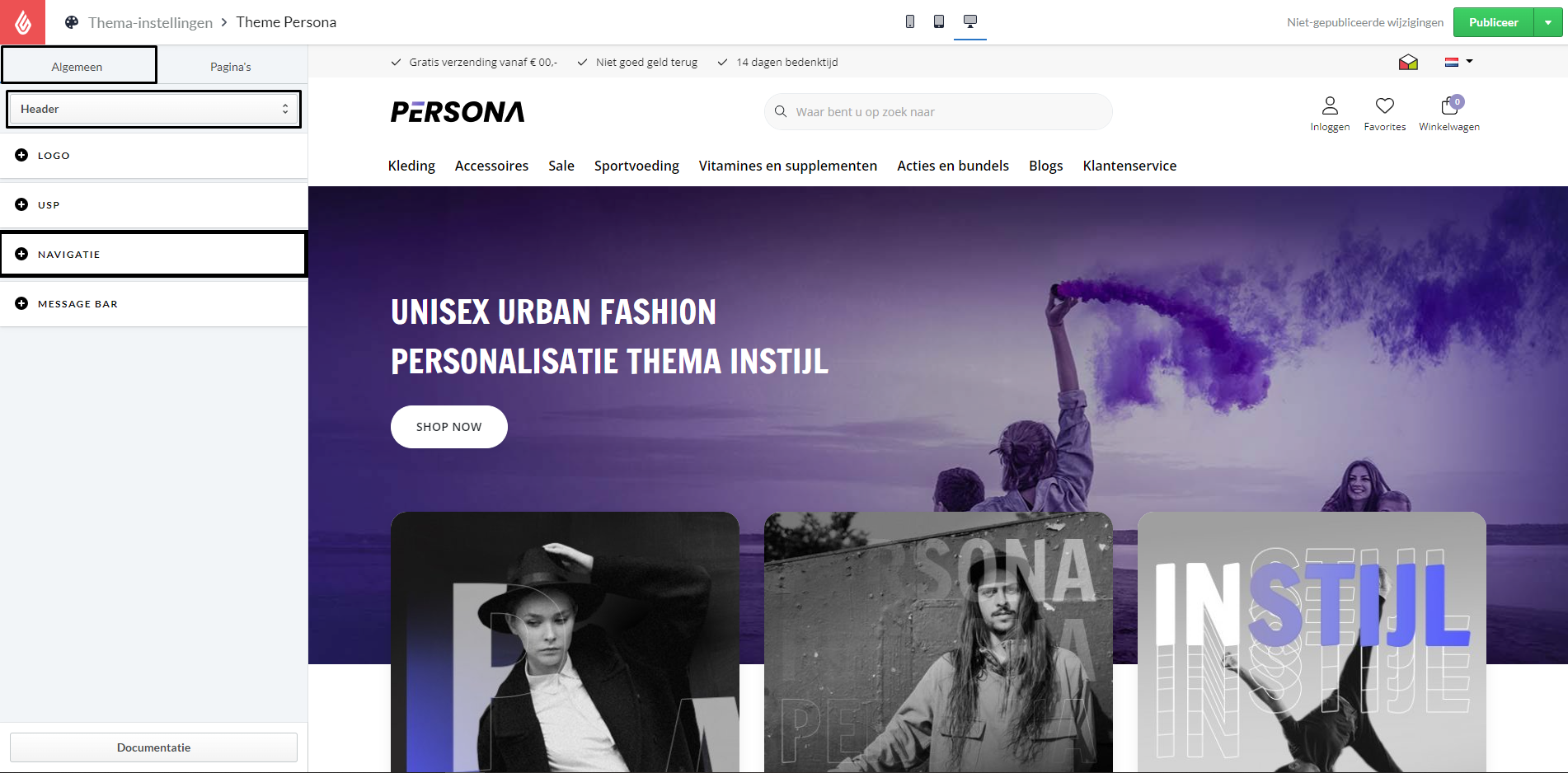 Topbar hallmark
Here you can select which hallmark you would like to display in the top bar of the header. If your hallmark is not listed, please contact us via [email protected] and we will solve this.
Topbar hallmark URL
Enter the URL that your hallmark image should link to.
Navbar type
Choose the version that matches your shop between the different navigation types.
Button
This option will allow all categories to fall under the "Assortment" button which creates more space to show pages such as brands, customer service, and blogs.

Categories
This option will make all your categories visible in the menu.

Navbar position
Choose the position of your navigation bar here. You can choose to either show it next to your logo or in a separate bar below the logo.
Up
Your navigation will appear next to the logo.

With this solution it is the intention that you find out at your own discretion whether this menu meets your wishes. If a title gets truncated, it would be recommended to go for the solution below.
Down
Your navigation will be placed below the logo and your search bar will move to the center of the header.

Navbar Image URL
Enter a link or URL here that the navigation banner should link to.
Navbar Image Title
Enter a title that you would like to give to the navigation banner.
Up to 40 characters.
Navbar Image
Upload your banner here in the menu below 'brands' on the right side.
The recommended resolution is 295 x 137 pixels.