Headlines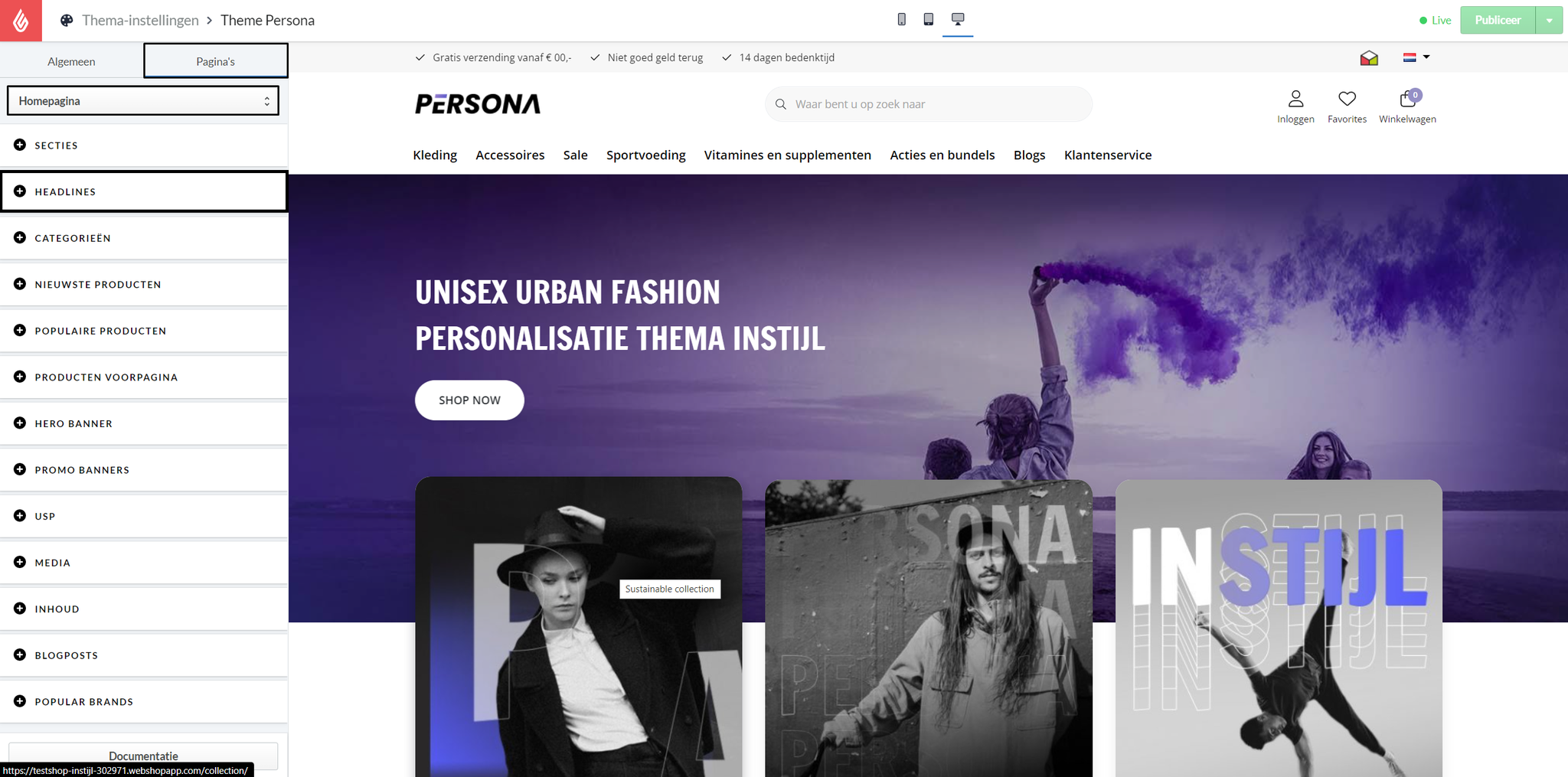 Type of Headlines
Select here which type of headlines you would like to use.
Headlines 1 to 3 represent the large images located at the top of the pages below the header. You can sort them here by uploading them in the correct order and change your homepage in just seconds.
Parallax
With this option you can only use one header image and create a parallax scroll effect. You can only enter headline 1 with this option.
Slider
With this option you get a slide effect, which allows you to upload multiple slides. You can enter headline 1, 2 and 3 with this option.

Headlines image for mobile
To optimize the mobile version of your web shop, we have implemented an option to place a separate image for the mobile version. You can upload the image here with a 480 x 386 pixels resolution. The image will only be shown on mobile.
Headlines slider height
Here you can set the height of the large image at the top. This must be a numeric number based on the number of pixels.
Headlines button style
Choose a style for the headline button.
Default
Primary
Secondary
Dark
Light
White

Headline
Activate headline
Allows you to display an image via a large headline image within your store.
Headline image
Here you can upload the images for the headlines. We recommend a resolution of a minimum of 1920 pixels wide by 580 pixels height for a high-resolution headline.
Headline title
You can choose to display a title above the header image. If you use multiple languages in your store, you can translate the text via Content > Translations > Custom translations.
Headline description
Enter the description you would like to show below the title.
Headline button text
Enter the text you would like to appear in the button that appears below the banner.
Headline button URL
Enter the URL that links with the button.
Headline content position
Choose the position of the title, description, and button within the headline.
Center: Aligns and centers all content.
Left: Aligns all content to the left.
Right: Aligns all content to the right.