Promo banners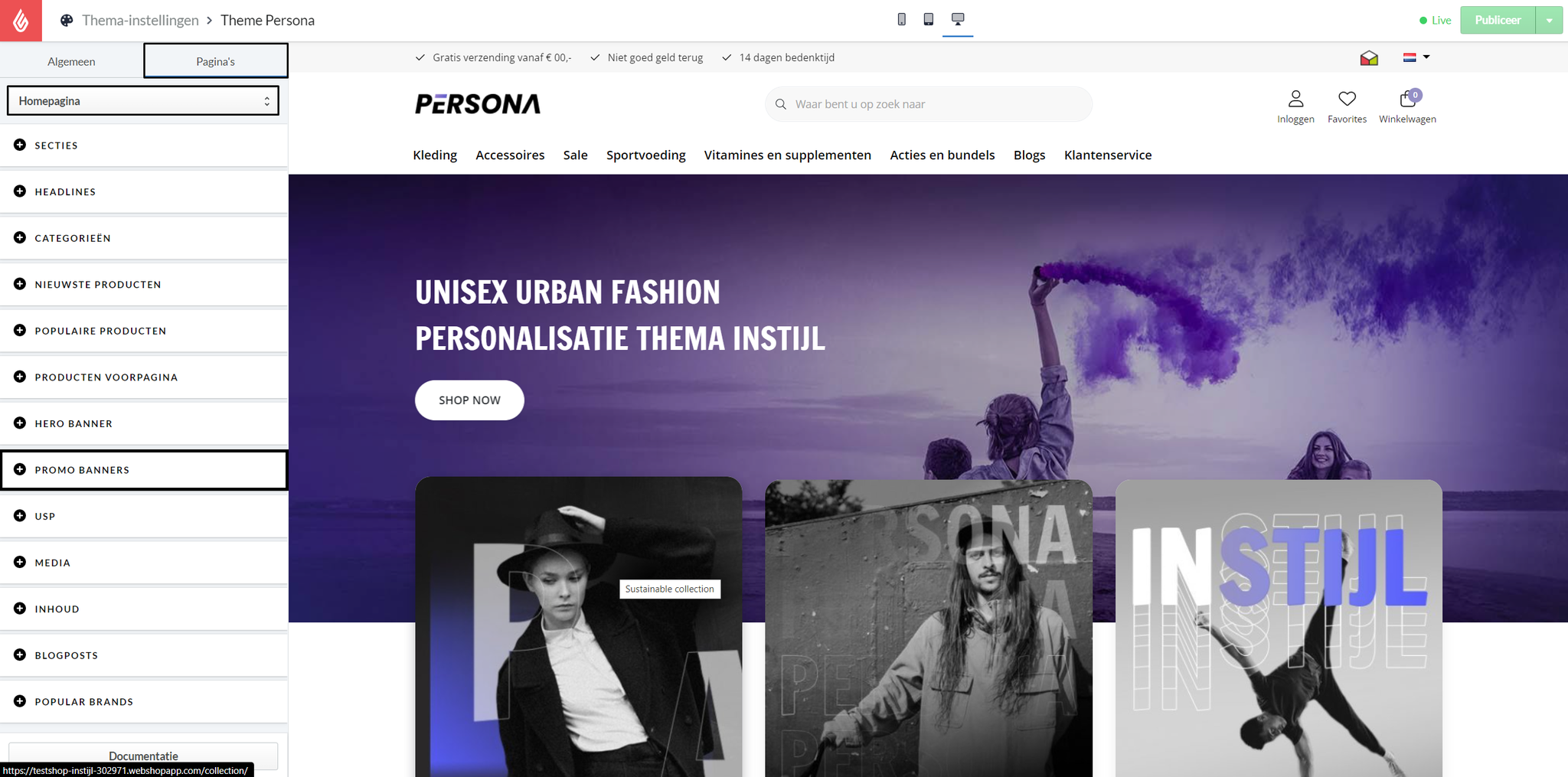 This applies to:
-       Promo banner 1
-       Promo banner 2
-       Promo banner 3
Promo banner image
Here you can upload the images for the headlines. We recommend a minimum resolution of 1920 pixels wide by 440 pixels height for a high-resolution headline.
Title
You can choose to display a title by typing it here. If you have multiple languages in your store, you can translate this text via Content > Translations > Custom translations.
Button text
Enter the text you would like to show in the button that appears below this banner.
Button URL
Enter the URL here which will be linked to the button.