Sections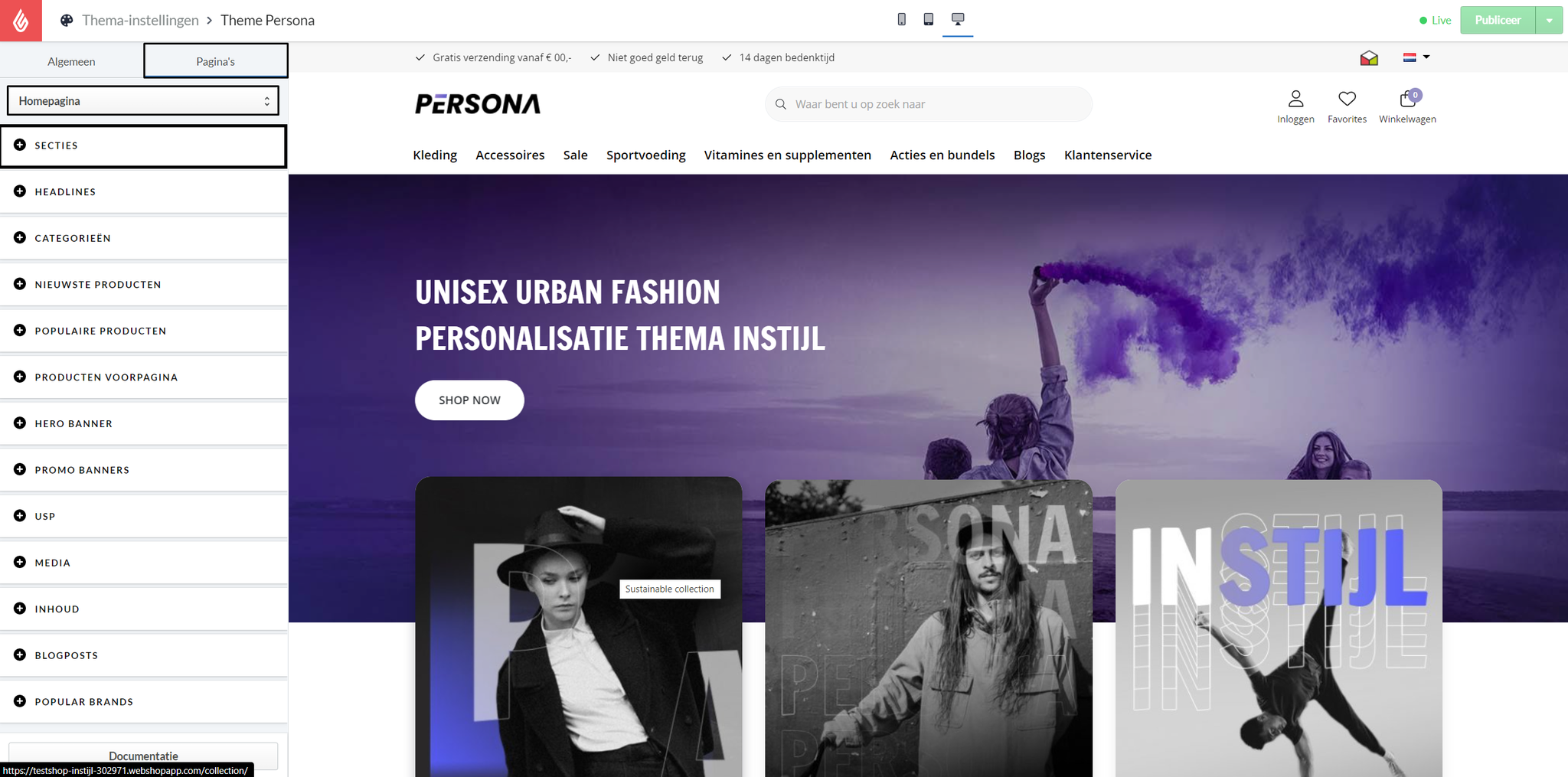 Section overlay
Here you can choose whether the first section will contain information about the headlines.
In case this option is turned off, it will simply appear as the next row below the headlines.
Section
Sections 1 through 8 represent the sections on your homepage. You can sort them here and change your homepage in just seconds.
-       None
-       Categories
-       Products
-       USP blocks
-       Banner
-       Help
-       Spotlight
-       Quote
-       Reviews
-       Blog posts
-       Brands