Details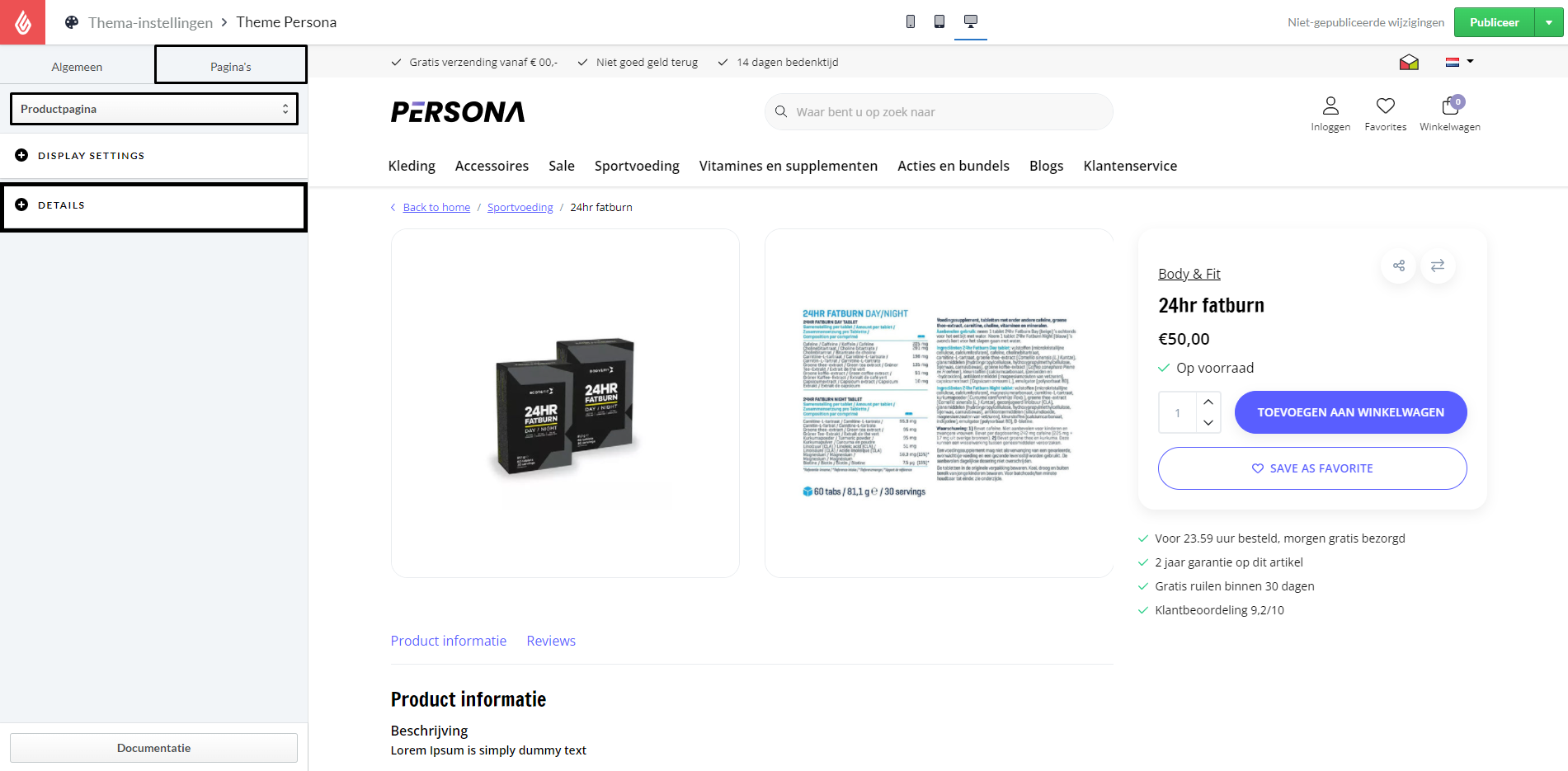 Product title position
Here you can select whether you would like the product title to appear within the order block or outside it below the breadcrumbs.
Variants
Here you can select how you would like to display the multiple variants.
-        Default

-        Blocks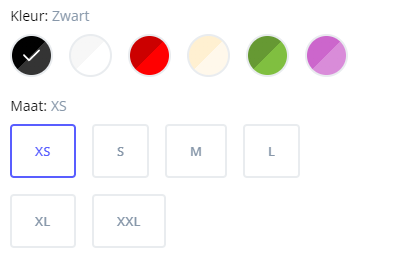 Reviews
Here you can activate lightspeed reviews for the product pages.
Reviews pros and cons
Activate this option to add pros and cons to the reviews.