Advanced
Custom pages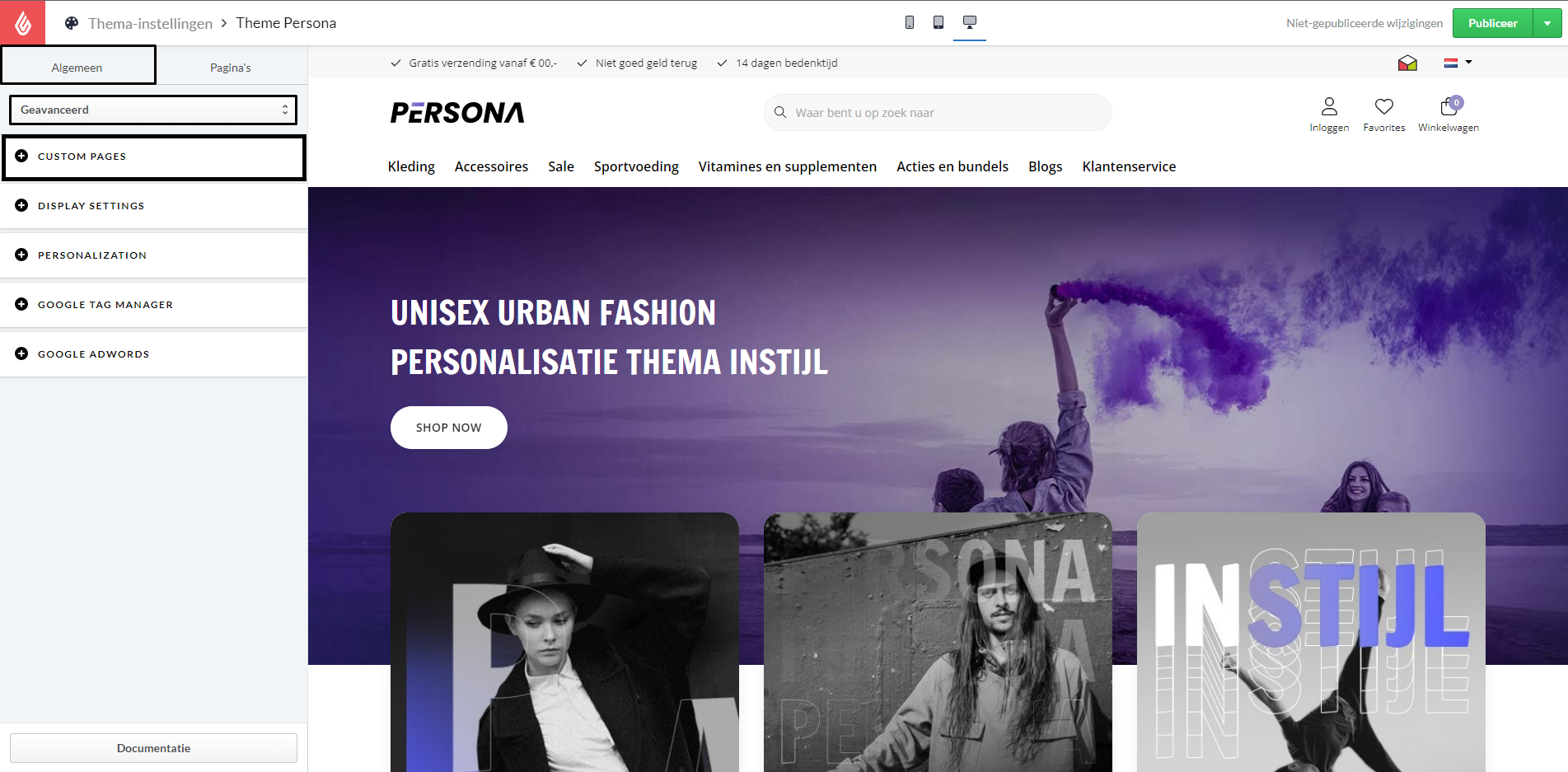 Enable coming soon page
Activate a custom coming soon page, designed and realized by InStijl Media.
Coming soon image
Upload a background image for the coming soon page here.
The recommended resolution is 1920 x 1200 pixels.
Enable custom blog
Activate a custom blog page, designed and realized by InStijl Media.
Enable custom cart
Activate a custom shopping cart page, designed and realized by InStijl Media.
Display settings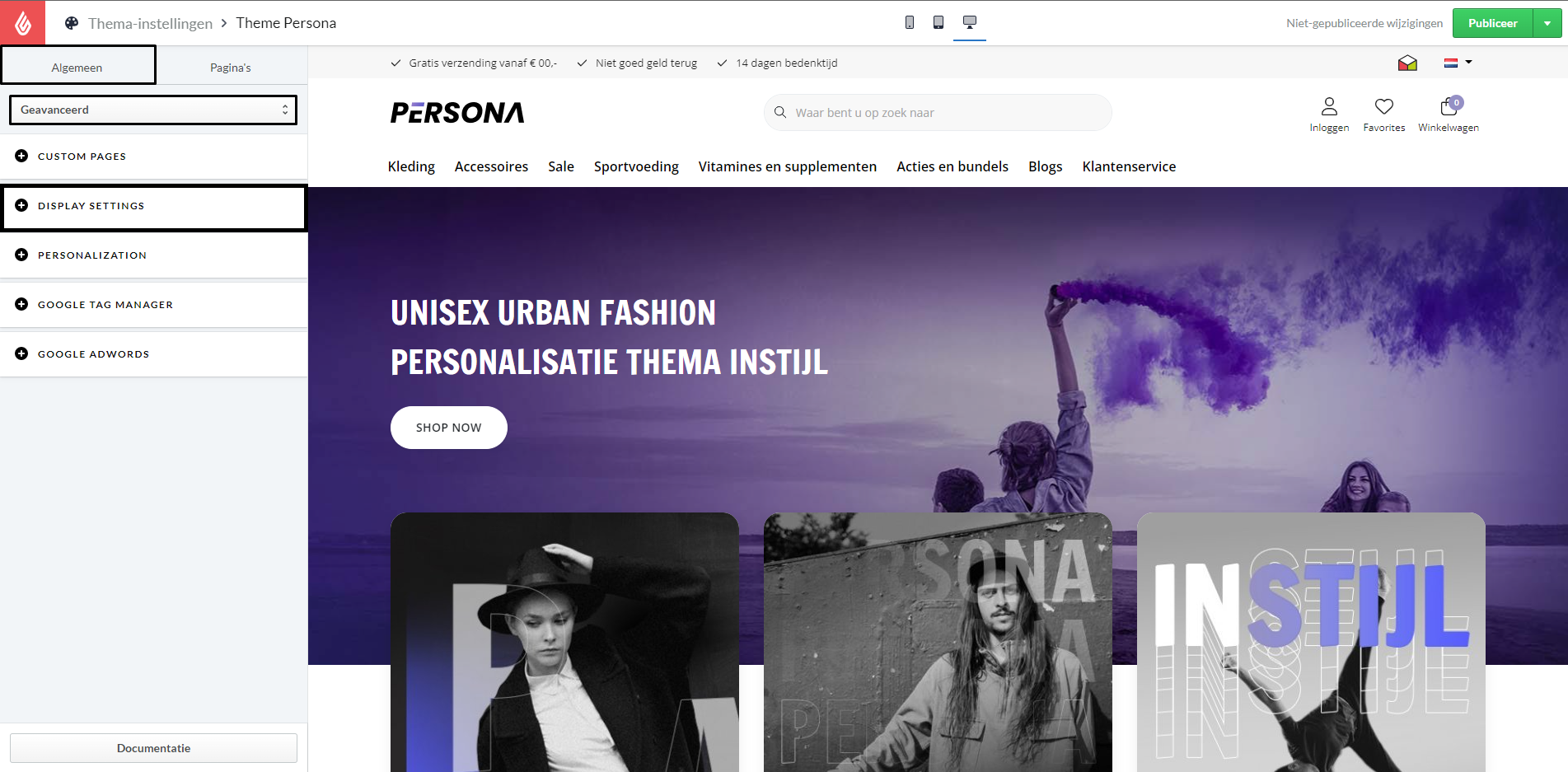 Enable product reviews
Activate the review stars shown in the product views and on the product pages.
Yotpo Reviews
Activate yotpo reviews.
Free Shipping
Enter the 'free shipping on x spent' amount here. This will be shown (with a 'spend this much more for free shipping' notification) on the shopping cart page and the shopping cart drop-down menu.
Price currency
This option allows you to place the currency icon before or after the price or make it disappear completely on the homepage, collection pages, and product pages.
Personalization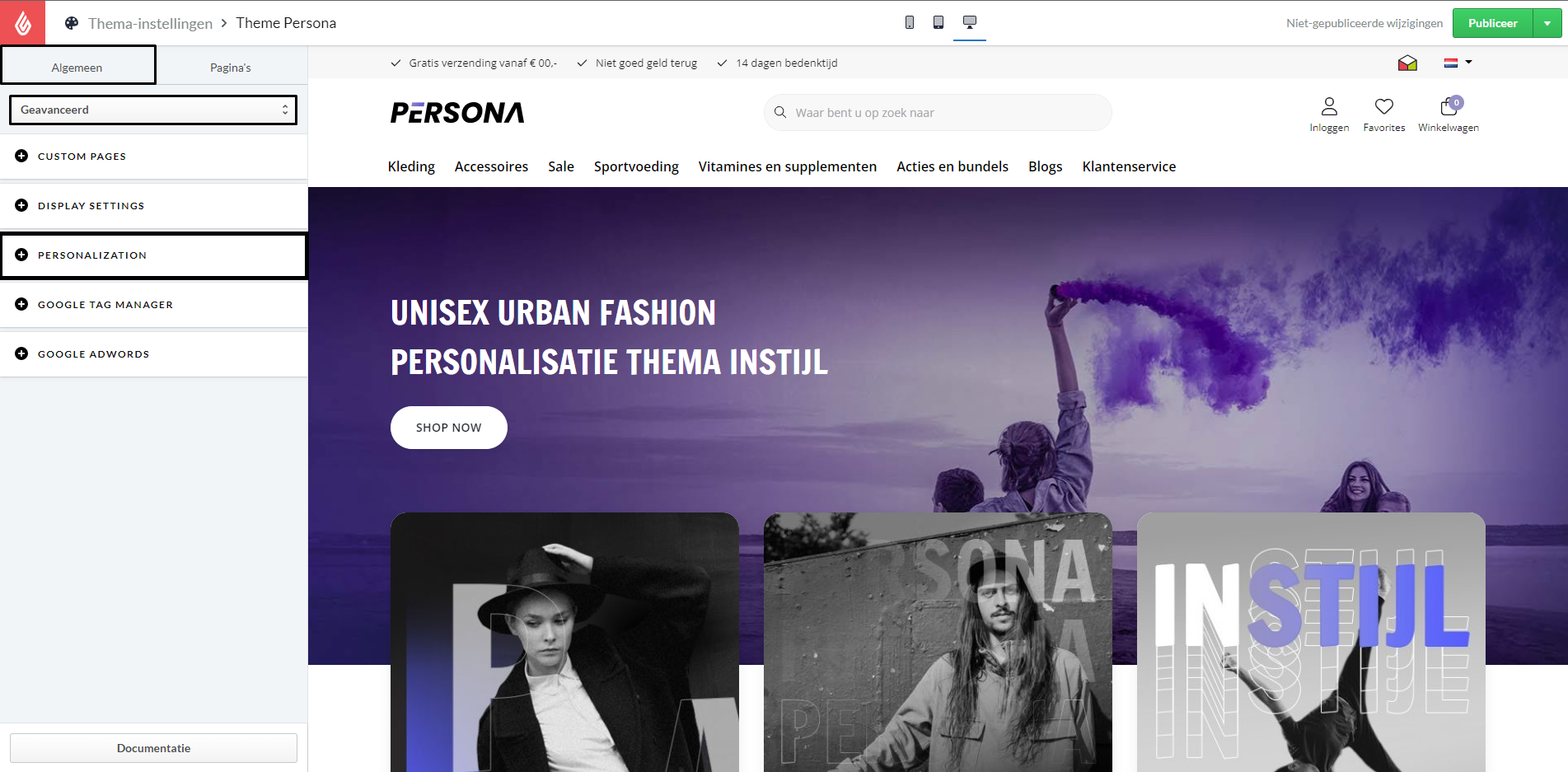 The Persona theme offers several theme elements that automatically adapt to the website behavior of the visitor. The Persona theme analyses which products are visited, which products are placed in the shopping cart or wish list and makes recommendations based on this data. For example, the customer will be shown personalized content in various places on the webshop, which increases the chance of conversion and/or upselling.
The customer data and website behavior are not stored on external servers, but only in the visitor's browser via cookies. This way you are sure that you do not share privacy-sensitive data with third parties.
Recent Related Products
Activate a row of related products from products that have been viewed recently.
Related Cart Products
Activate a row with related products that were added to the shopping cart.
Related Wishlist Products
Activate a row with related wish list products.