Logo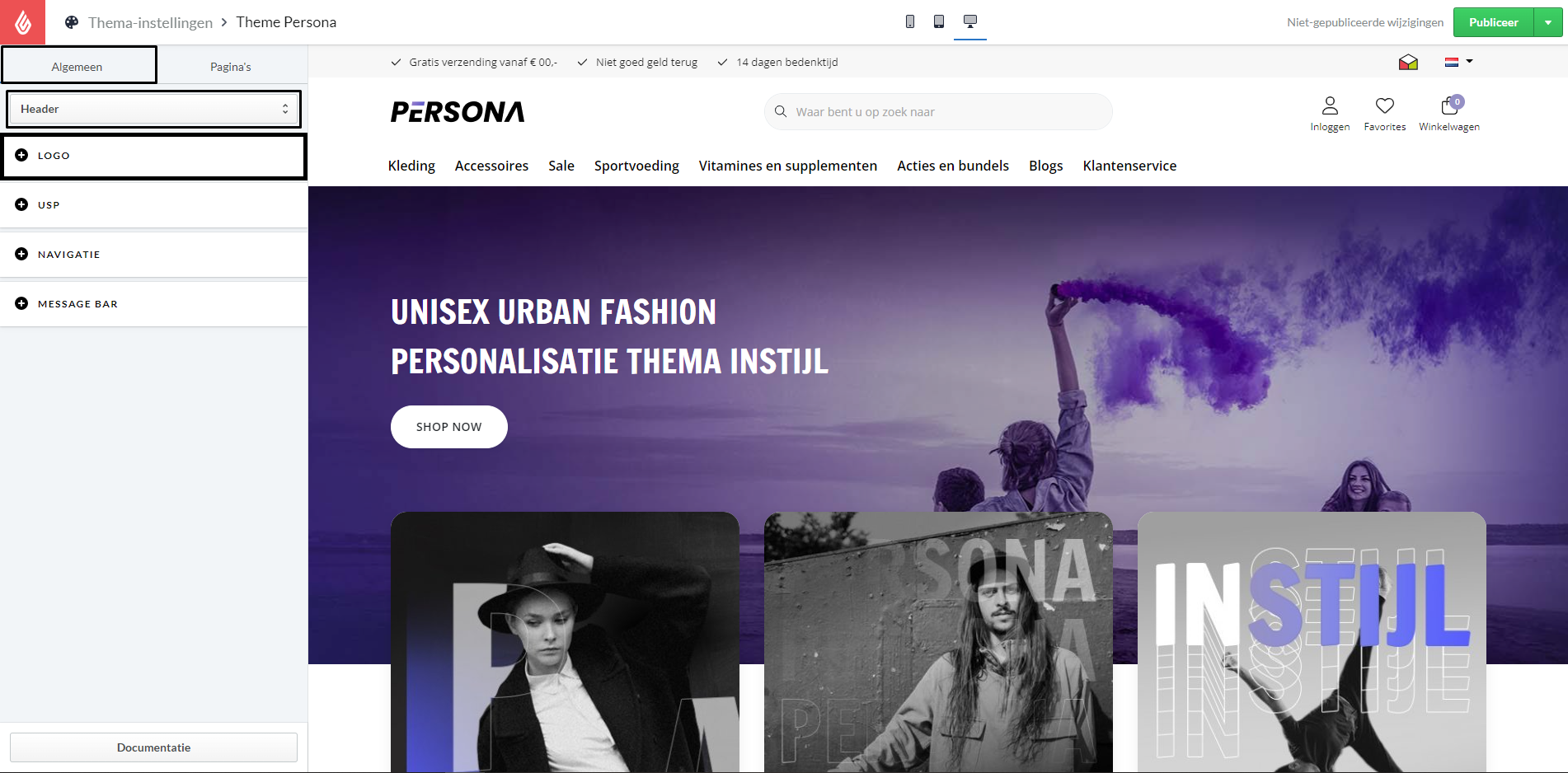 Favicon
Upload hier je favicon (icoontje van je tabblad).
Aanbevolen: 32x32, 48x48, 96x96, 144x144, 192x192, 240x240 pixels.
Logo
Upload hier je logo.
Aanbevolen: 185 x 52 pixels.
Logo height
Hier kun je de hoogte van je logo aanpassen. De breedte van het logo zal in verhouding meeschalen met de gekozen hoogte.
Aanbevolen: 52 pixels
Logo alignment
Hier kun je een keuze maken of je je logo aan de linkerkant in de header wilt of gecentreerd.