Details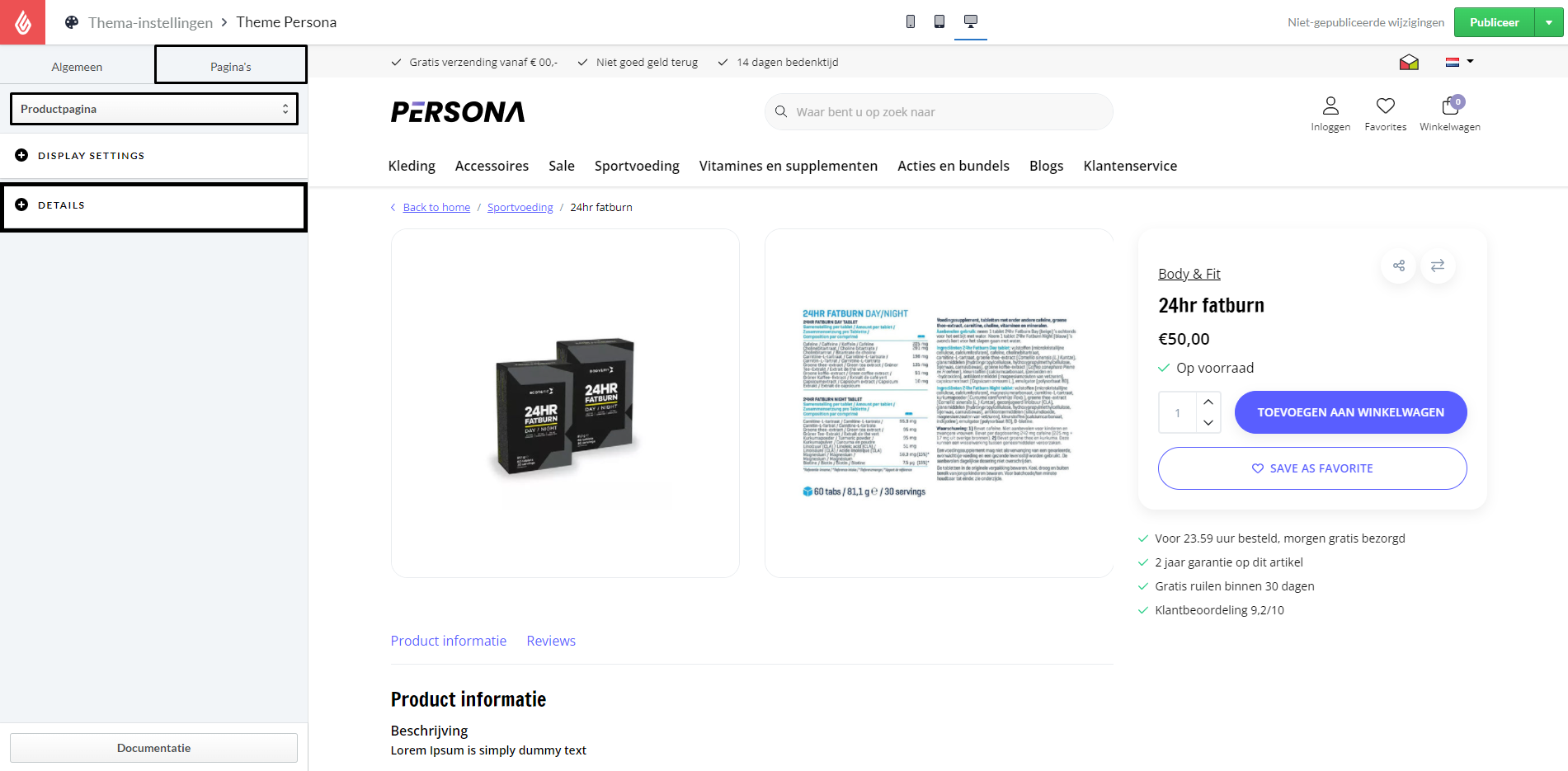 Product title position
Selecteer hier of je de producttitel in het bestelblok wilt hebben of er buiten onder de breadcrumbs.
Variants
Selecteer hier hoe je de varianten wilt weergeven.
-        Standaard

-        Blokken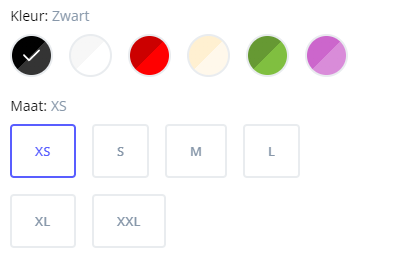 Reviews
Activeer hier de lightspeed reviews op de productpagina.
Reviews plus and minus
Activeer de optie om plus minpunten toe te voegen aan de reviews.